Wanna shape your abdomen, let this Skin Color High Elastic Mesh Panty Shapewear Plus Size Slimming Waist as your choice.

It Features:

1. The shoulder strap can be adjusted;
2. The high elastic mesh in the bust is suitable for different bust types;
3. The hooks of crotch design si convenient for going to toilet;
4. The inner layer of moisture wicking fabric is comfortable and breathable.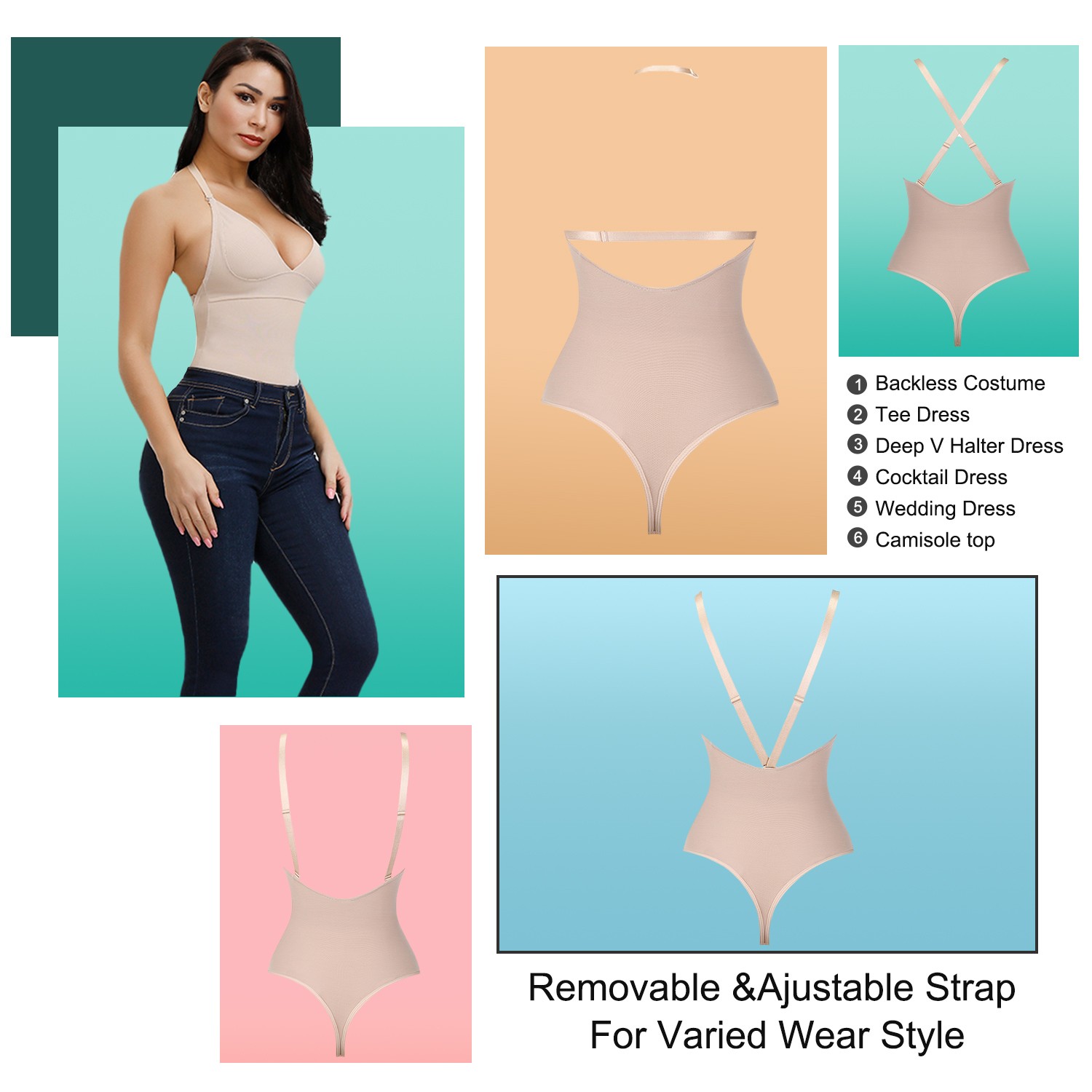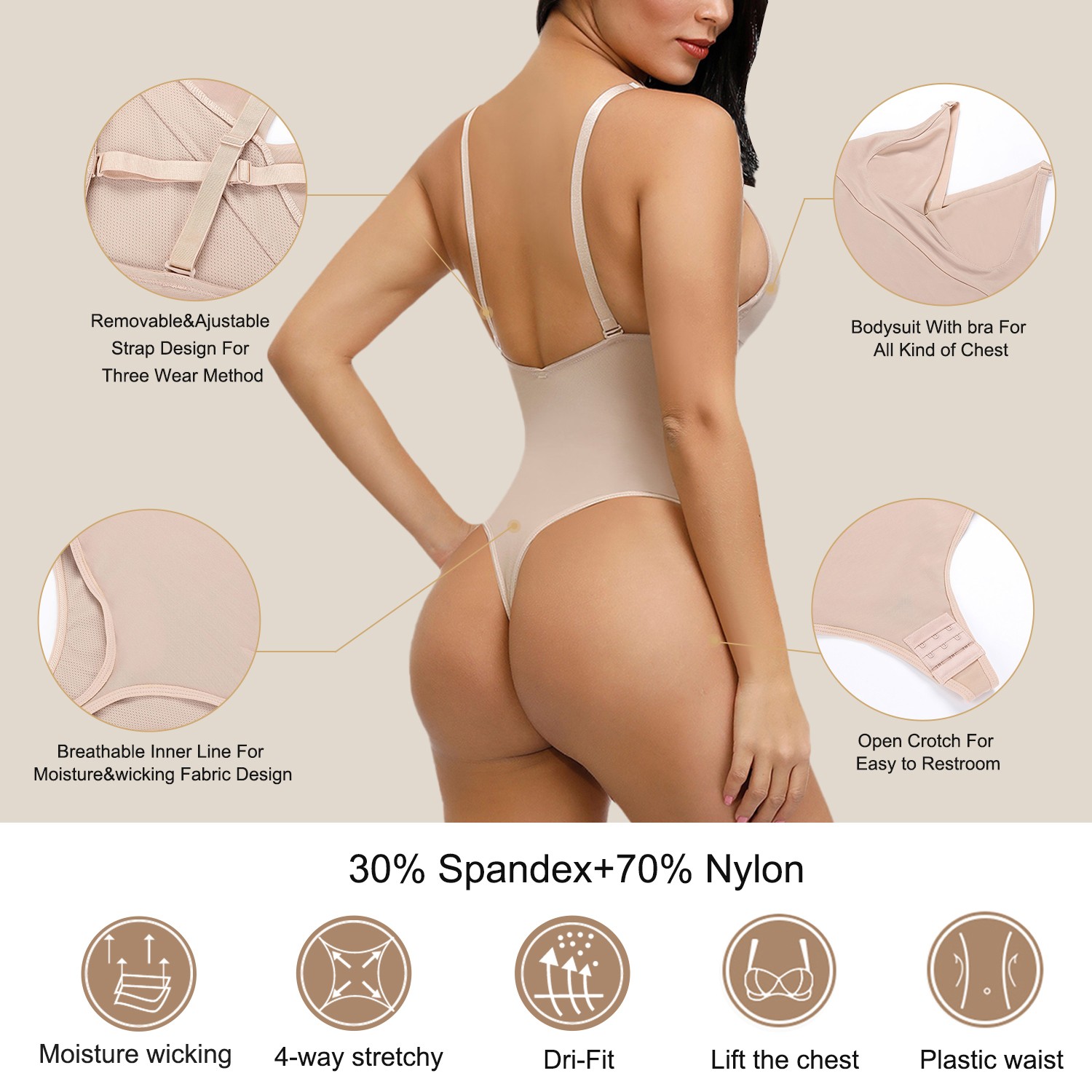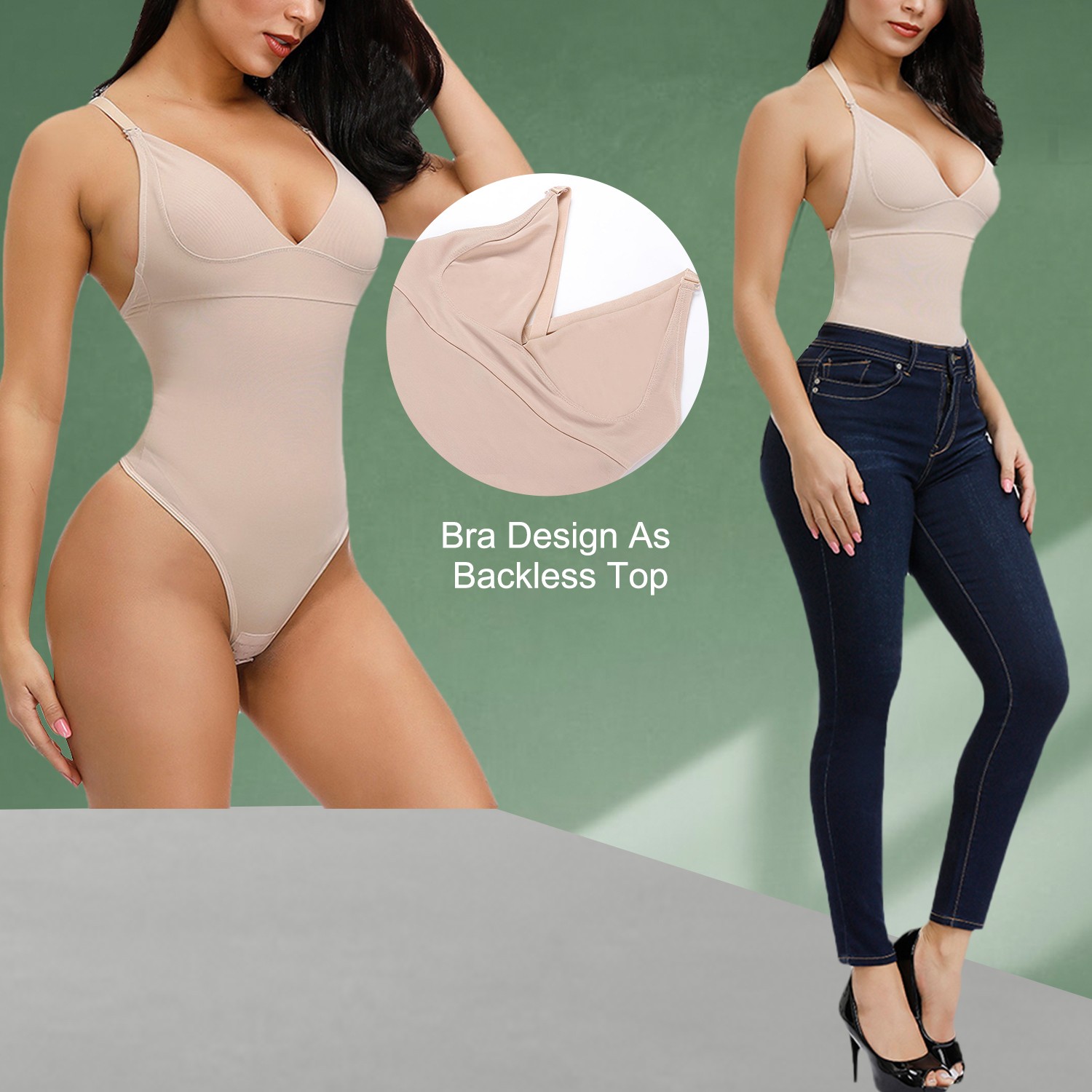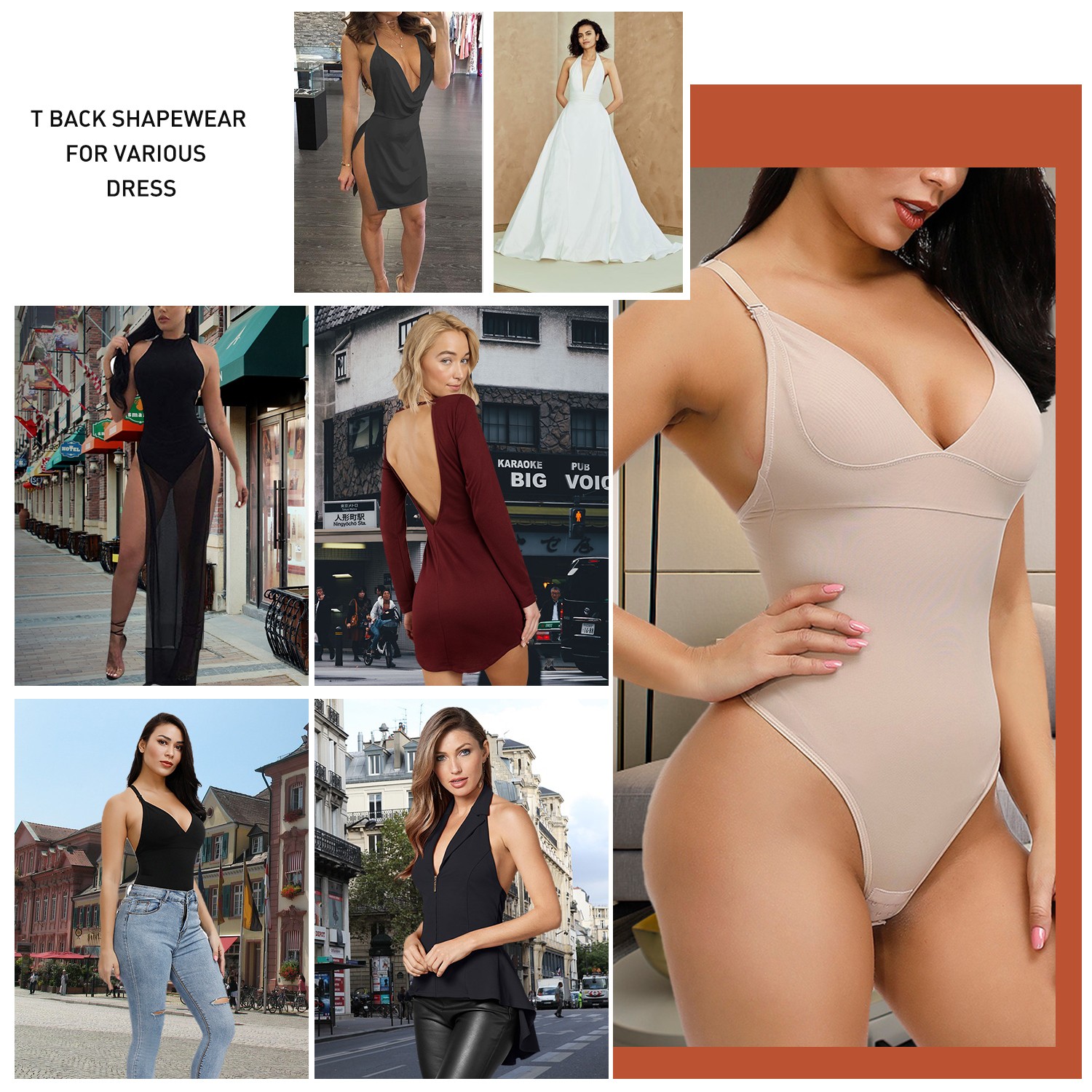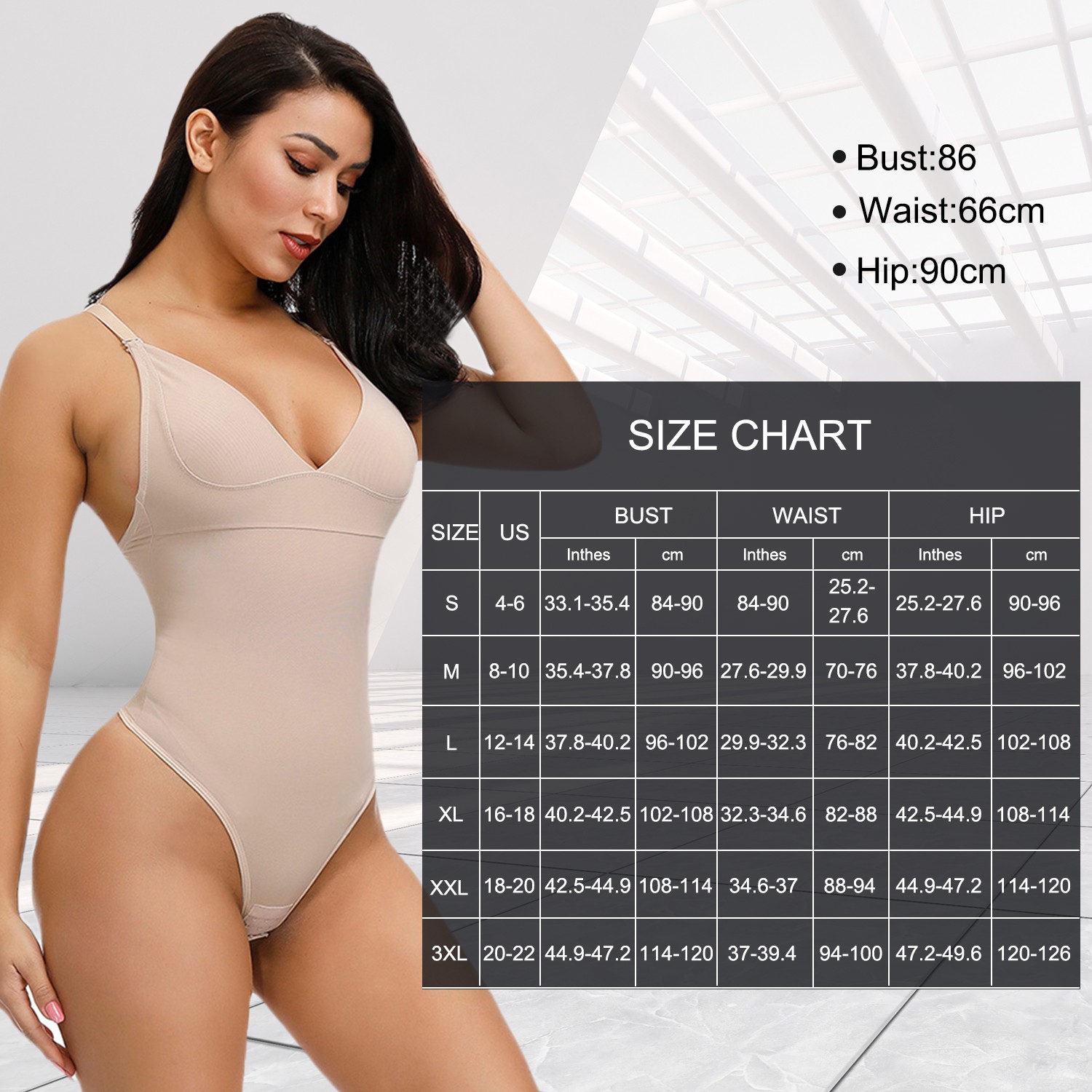 Pay attention: This size chart shows the size of the body measurements,not the size of the shaperwear
| Size | US | UK/AU/NZ | Italy | France | Spain | Germany | Janpan | Russia | Baist | Waist | Hip |
| --- | --- | --- | --- | --- | --- | --- | --- | --- | --- | --- | --- |
| S | 4-6 | 8-10 | 40-42 | 36-38 | 36-38 | 34-36 | 9-11 | 42-44 | 84-90 | 64-70 | 90-96 |
| M | 8-10 | 12-14 | 44-46 | 40-42 | 40-42 | 38-40 | 13-15 | 46-48 | 90-96 | 70-76 | 96-102 |
| L | 12-14 | 16-18 | 48-50 | 44-46 | 44-46 | 42-44 | 17-19 | 50-52 | 96-102 | 76-82 | 102-108 |
| XL | 16-18 | 20-22 | 52-54 | 48-50 | 48-50 | 46-48 | 21-23 | 54-56 | 102-108 | 82-88 | 108-114 |
| XXL | 18-20 | 22-24 | 54-56 | 50-52 | 50-52 | 48-50 | 23-25 | 56-58 | 108-114 | 88-94 | 114-120 |
| 3XL | 20-22 | 24-26 | 56-58 | 52-54 | 52-54 | 50-52 | 25-27 | 58-60 | 114-120 | 94-100 | 120-126 |
Pay attention: This size chart shows the size of the body measurements,not the size of the shaperwear
| Size | US | UK/AU/NZ | Italy | France | Spain | Germany | Janpan | Russia | Baist | Waist(Inch) | Hip(Inch) |
| --- | --- | --- | --- | --- | --- | --- | --- | --- | --- | --- | --- |
| S | 4-6 | 8-10 | 40-42 | 36-38 | 36-38 | 34-36 | 9-11 | 42-44 | 84-90 | 25.2-27.6 | 35.4-37.8 |
| M | 8-10 | 12-14 | 44-46 | 40-42 | 40-42 | 38-40 | 13-15 | 46-48 | 90-96 | 27.6-29.9 | 37.8-40.2 |
| L | 12-14 | 16-18 | 48-50 | 44-46 | 44-46 | 42-44 | 17-19 | 50-52 | 96-102 | 29.9-32.3 | 40.2-42.5 |
| XL | 16-18 | 20-22 | 52-54 | 48-50 | 48-50 | 46-48 | 21-23 | 54-56 | 102-108 | 32.3-34.6 | 42.5-44.9 |
| XXL | 18-20 | 22-24 | 54-56 | 50-52 | 50-52 | 48-50 | 23-25 | 56-58 | 108-114 | 34.6-37.0 | 44.9-47.2 |
| 3XL | 20-22 | 24-26 | 56-58 | 52-54 | 52-54 | 50-52 | 25-27 | 58-60 | 114-120 | 37.0-39.4 | 47.2-49.6 |