You can wear this Neoprene Leopard Belt Big Size Best Shapewear For Stomach Custom Logo under your everyday clothes, or keep it exposed to the gym.

It Features:

1. 7 steel bones for more effective tighten;
2. Belt and zipper design can fit your more effectively;
3. Leopard pattern makes a fashion forward-looking in the gym;
4. Neoprene fabric creates a sweating condition, calorie-burning;

5. If out of stock, need to customize.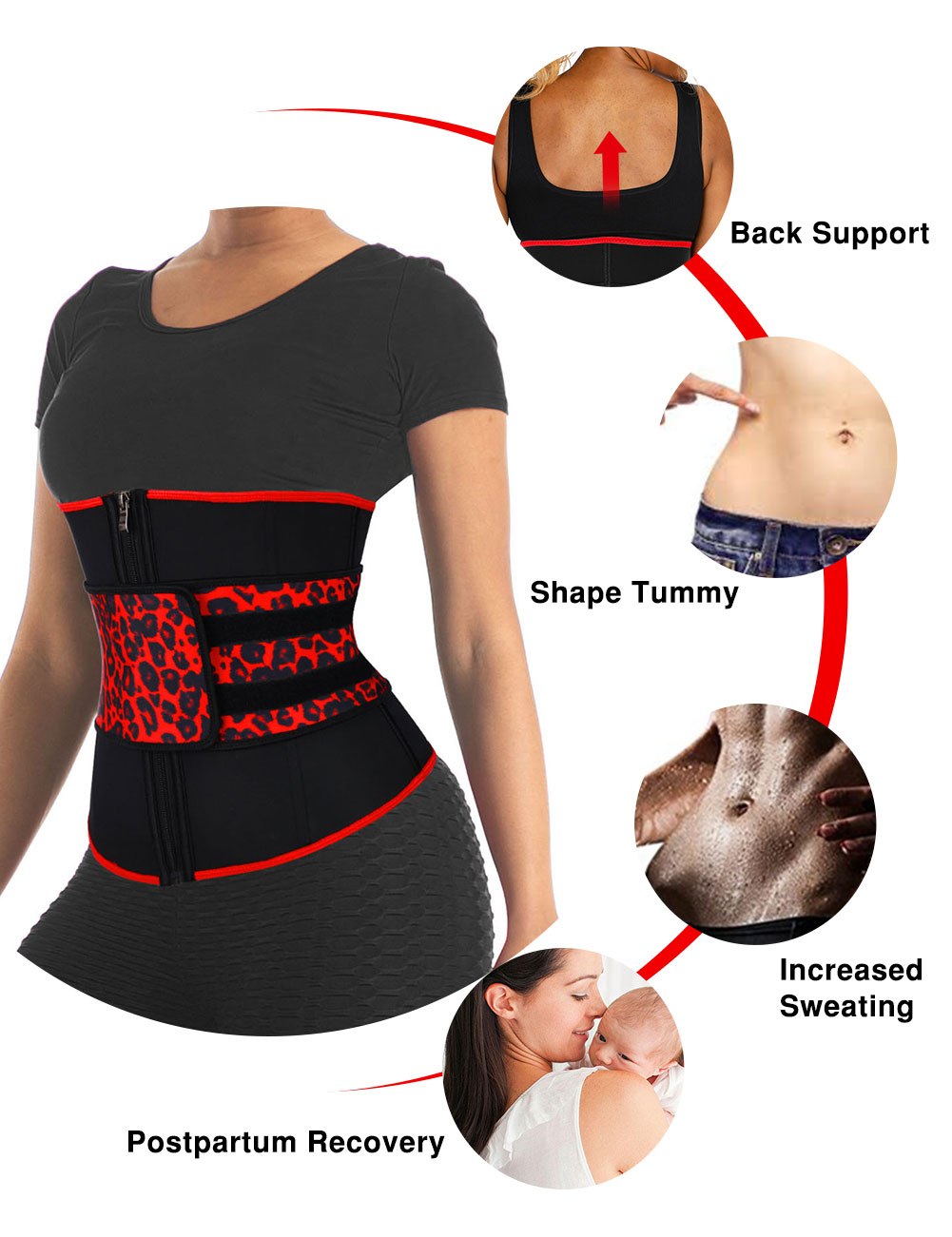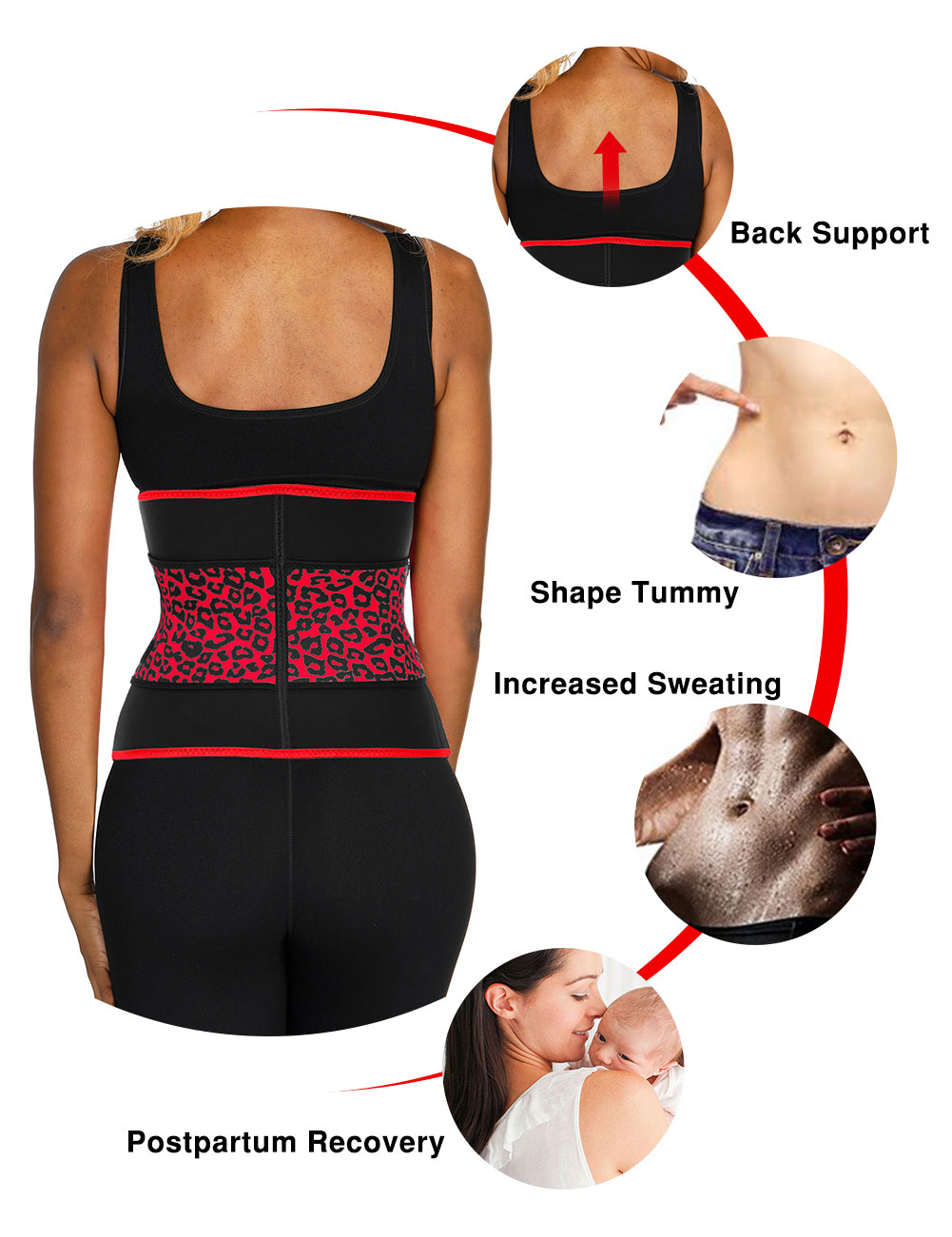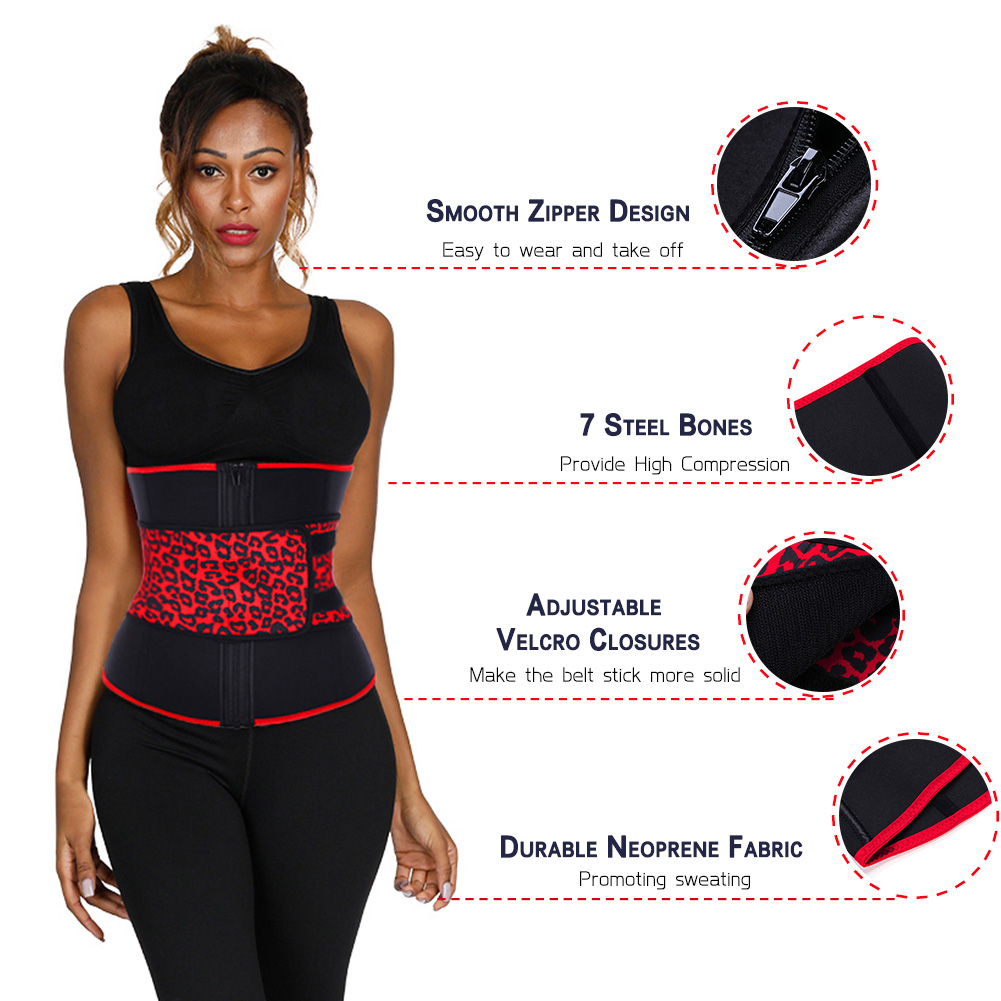 | Size | Length | Underbust | Waist | Hip |
| --- | --- | --- | --- | --- |
| S | 32 | 65-69 | 59-63 | 75-79 |
| M | 32 | 70-74 | 64-68 | 80-84 |
| L | 33 | 75-79 | 69-73 | 85-89 |
| XL | 33 | 80-84 | 74-78 | 90-94 |
| XXL | 33 | 85-89 | 79-83 | 95-99 |
| 3XL | 33 | 90-94 | 84-88 | 100-104 |
| Size | Length(Inch) | Underbust(Inch) | Waist(Inch) | Hip(Inch) |
| --- | --- | --- | --- | --- |
| S | 12.6 | 25.6-27.2 | 23.2-24.8 | 29.5-31.1 |
| M | 12.6 | 27.6-29.1 | 25.2-26.8 | 31.5-33.1 |
| L | 13.0 | 29.5-31.1 | 27.2-28.7 | 33.5-35.0 |
| XL | 13.0 | 31.5-33.1 | 29.1-30.7 | 35.4-37.0 |
| XXL | 13.0 | 33.5-35.0 | 31.1-32.7 | 37.4-39.0 |
| 3XL | 13.0 | 35.4-37.0 | 33.1-34.6 | 39.4-40.9 |