New Arrival One Piece Long Sleeve Bodysuit Shapewear
1. Comfortable modal fabric: Modal fabric is a bio-based fabric that is made from spinning beech tree cellulose. Modal fabric is biodegradable,which means it can decompose in the future.It is soft, smooth, and in beautiful colors, and gives it a lustrous finish that also drapes quite well. Modal is actually 50% more absorbent than cotton, which makes garments stay dry, cozy and breathable. It is the ideal intimates fabric and health care clothing products.Modal has an impressive durability due to its tight weave and long fibers, featuring wrinkle resistance and no-iron performance. Modal fibers are getting softer while being washed times, with excellent breathable performance, making them suitable for everyday wear.
2. Go with any styles: it fits in any daily styles with jacket and jeans.
3. Abdomen tightening: high elastic fabric flatten your stomach effectively.
4. Bust lifting: the relatively tight tissue under the chest has lifts the bust slightly.
5. Butt enhancing: thong detailing to compliment derrière.
6. Light control & compression level for arms.
7. Crotch with snap closure design makes for convenient lavatory visits.
8. Two ways of look: round neck / v neck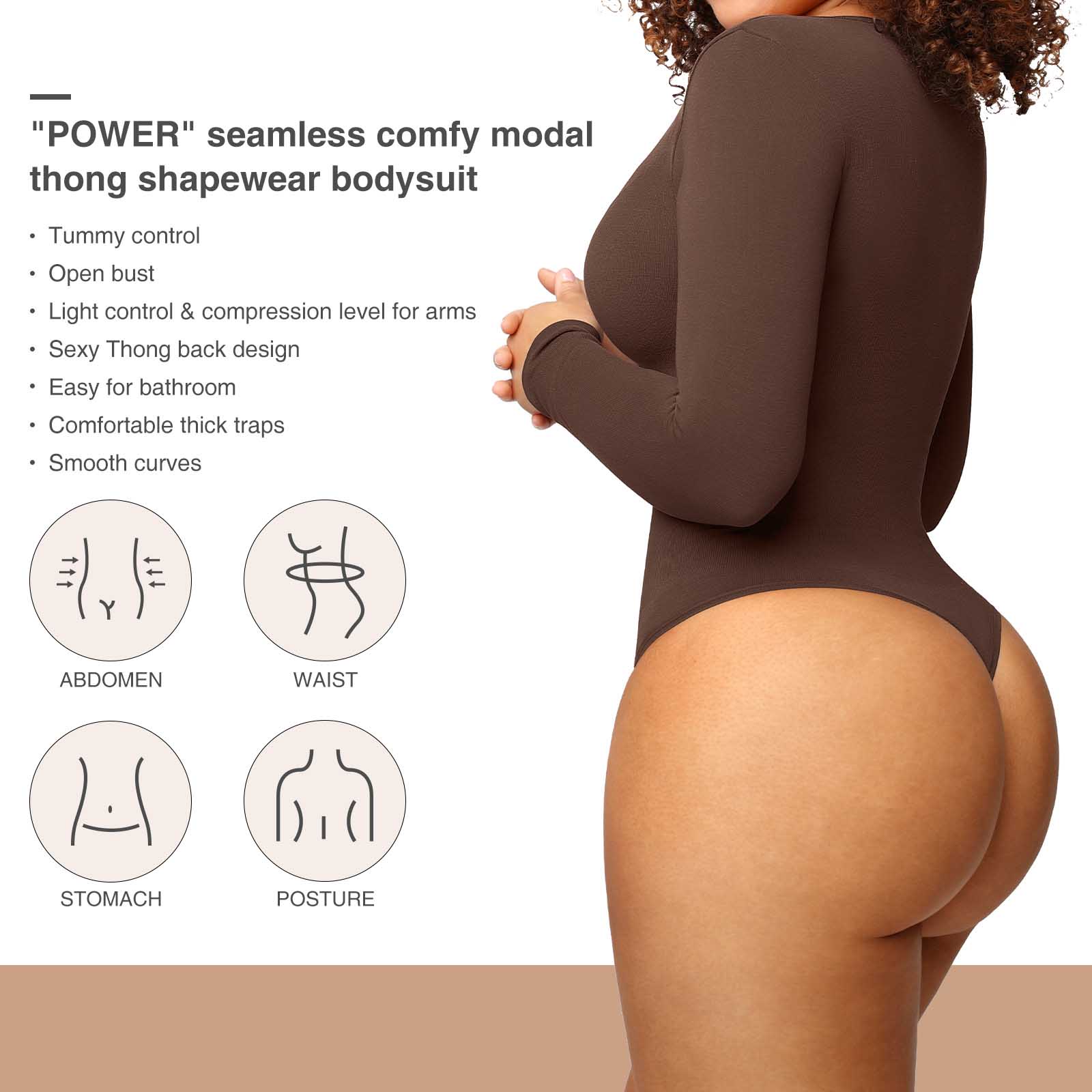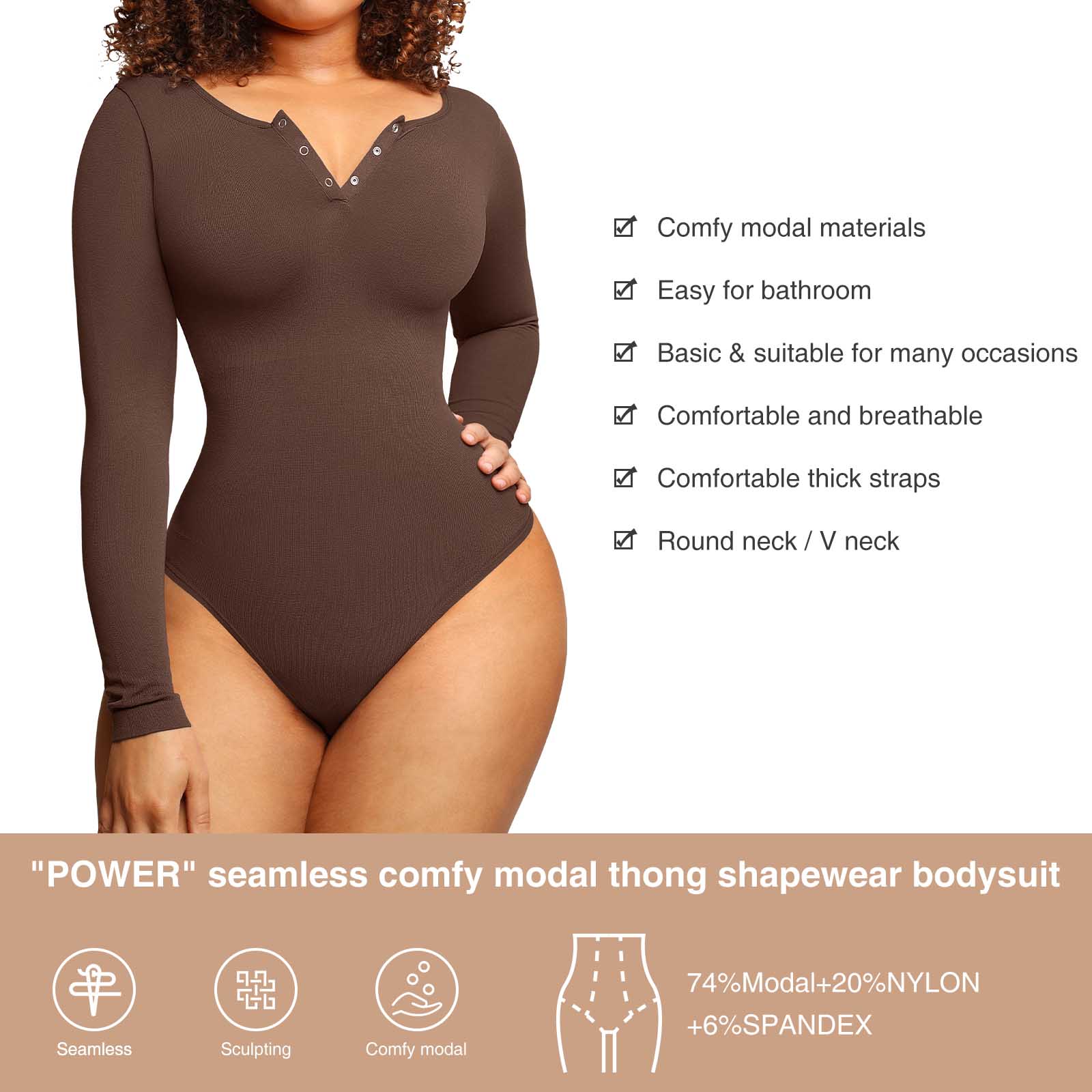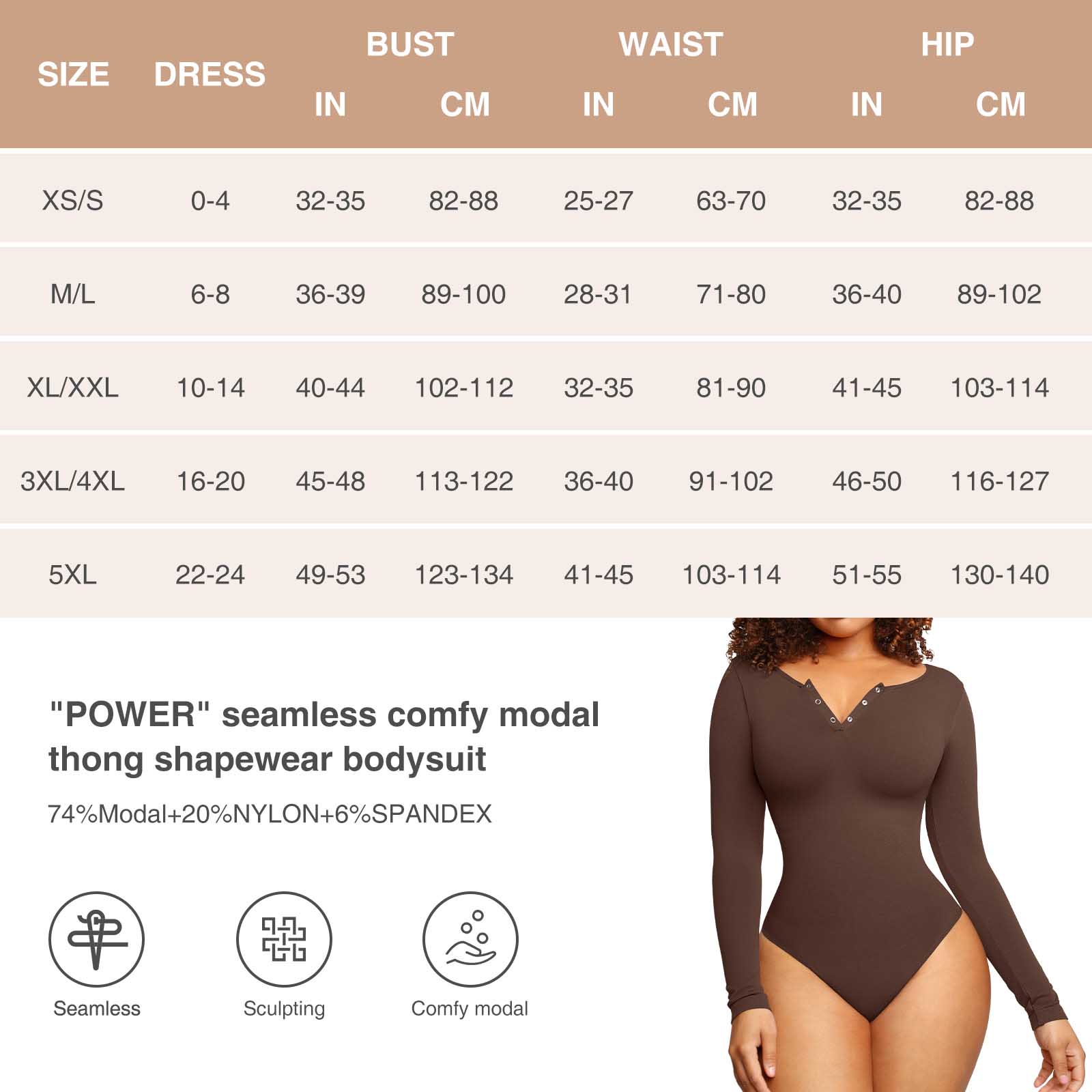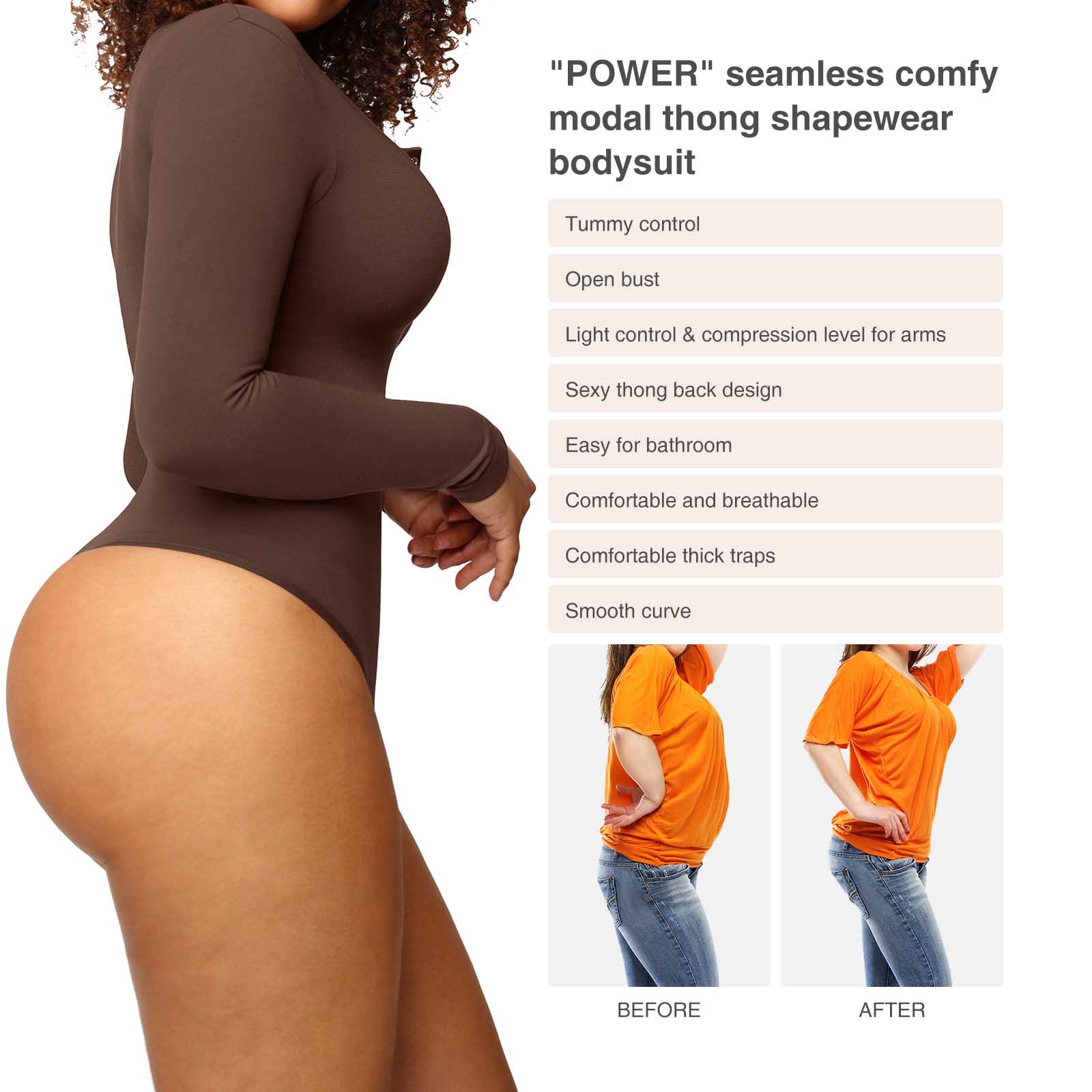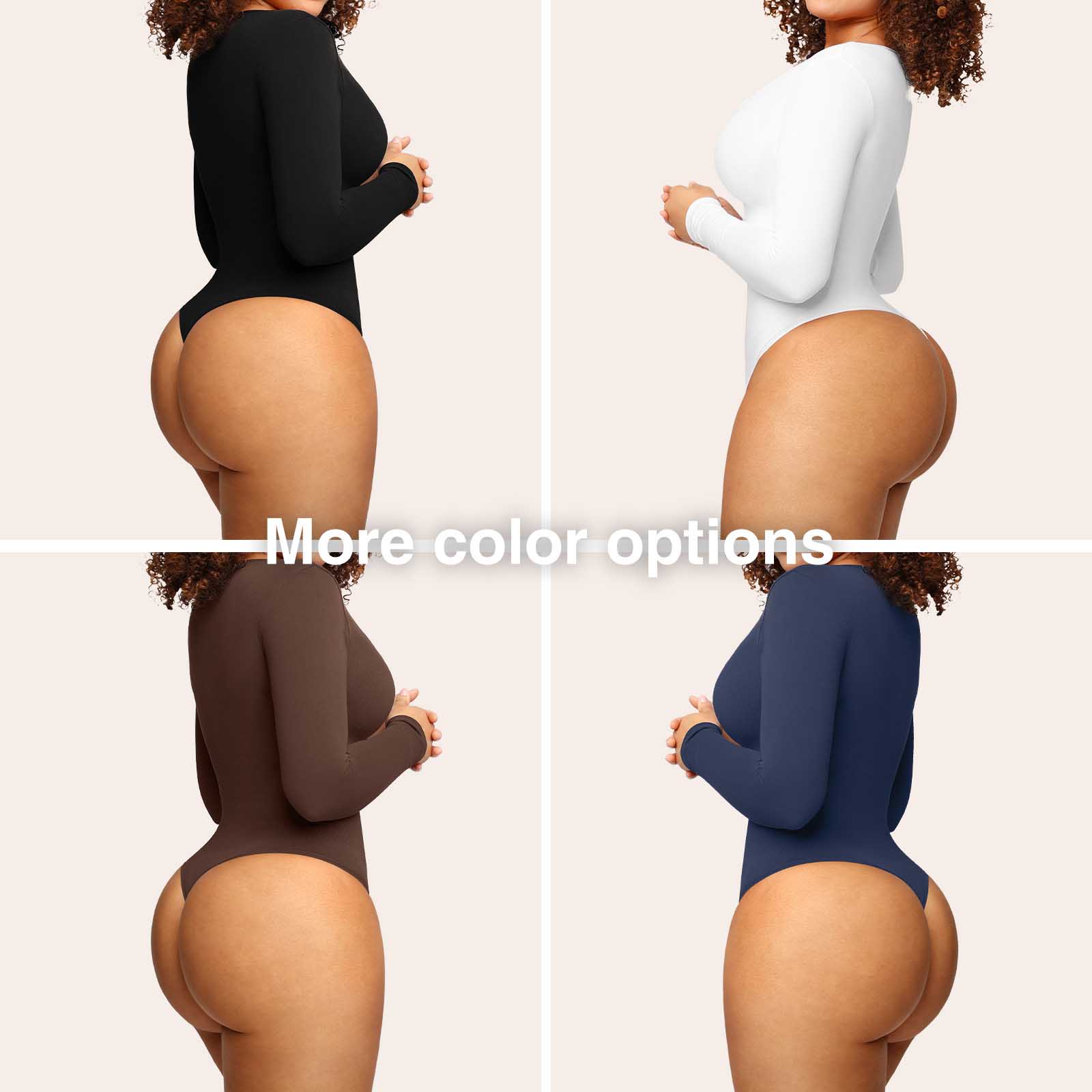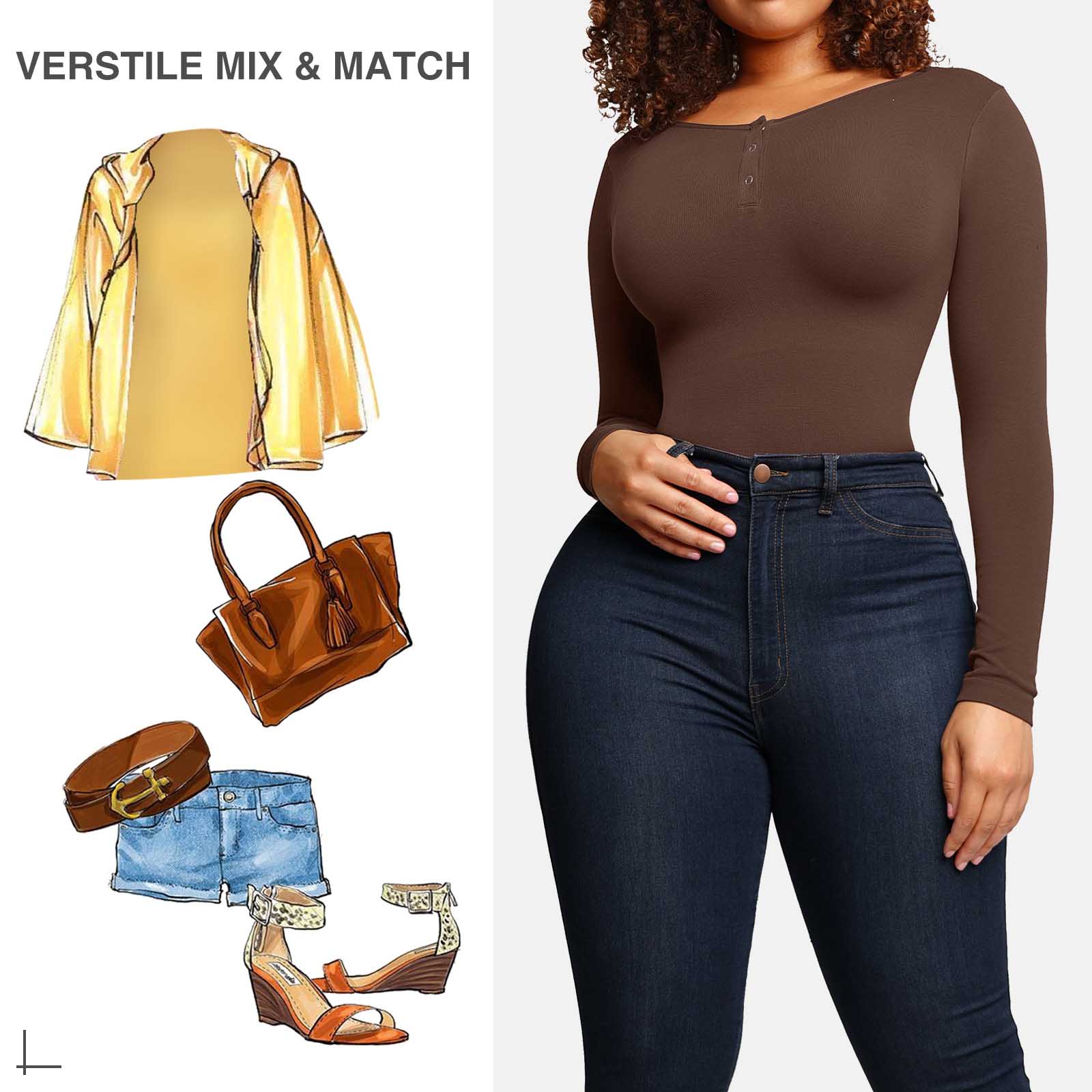 There are no size about this product yet.