This Cellulite Reducing Black Neoprene Waist Trainer Vest With Sticker will make you have a charming body shape.

It Features:

1. Exterior waistband for enhanced binding;
2. Open bust design to pair with your favorite bra;
3. Neoprene fabric, comfortable to wear when you work out;
4. 3 rows of hooks closure allow you to adjust the tightness you need.

Notice: It has Feelingirl Logo on the belt, this logo can not remove, if you do not like Feelingirl logo, please order others.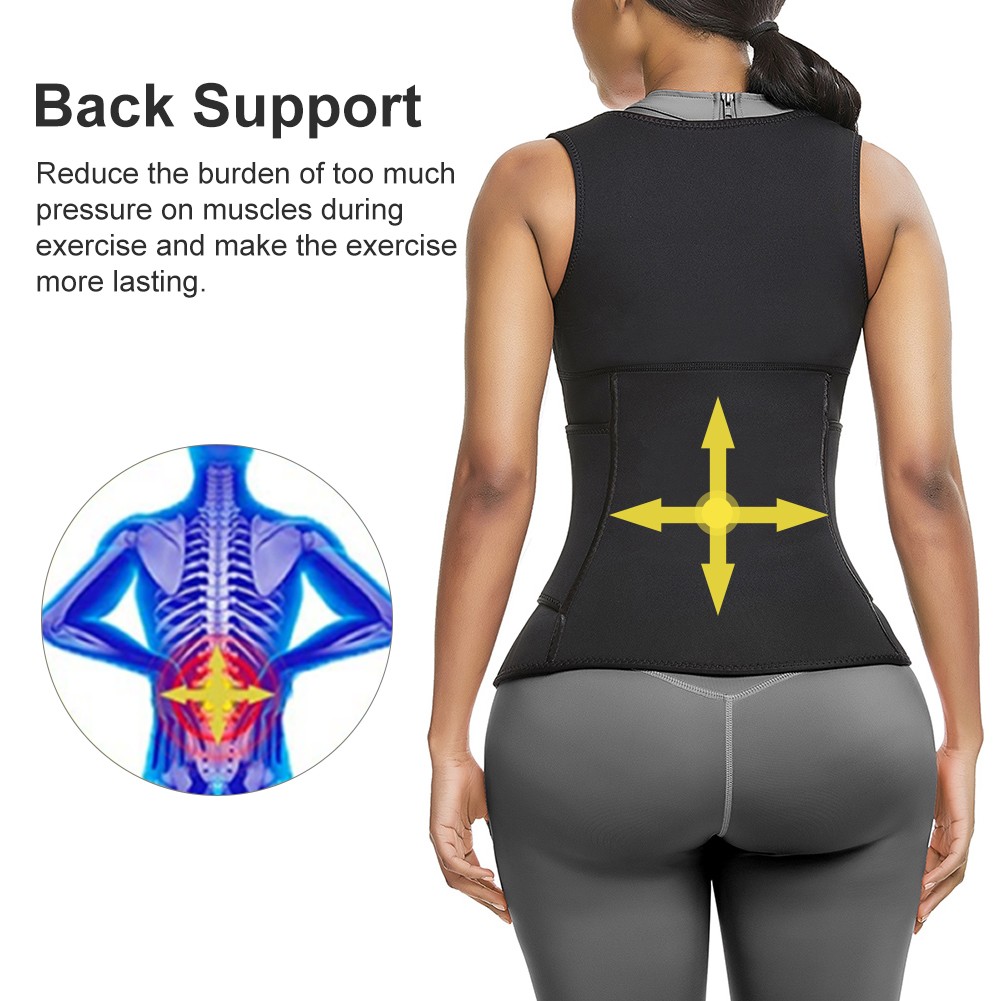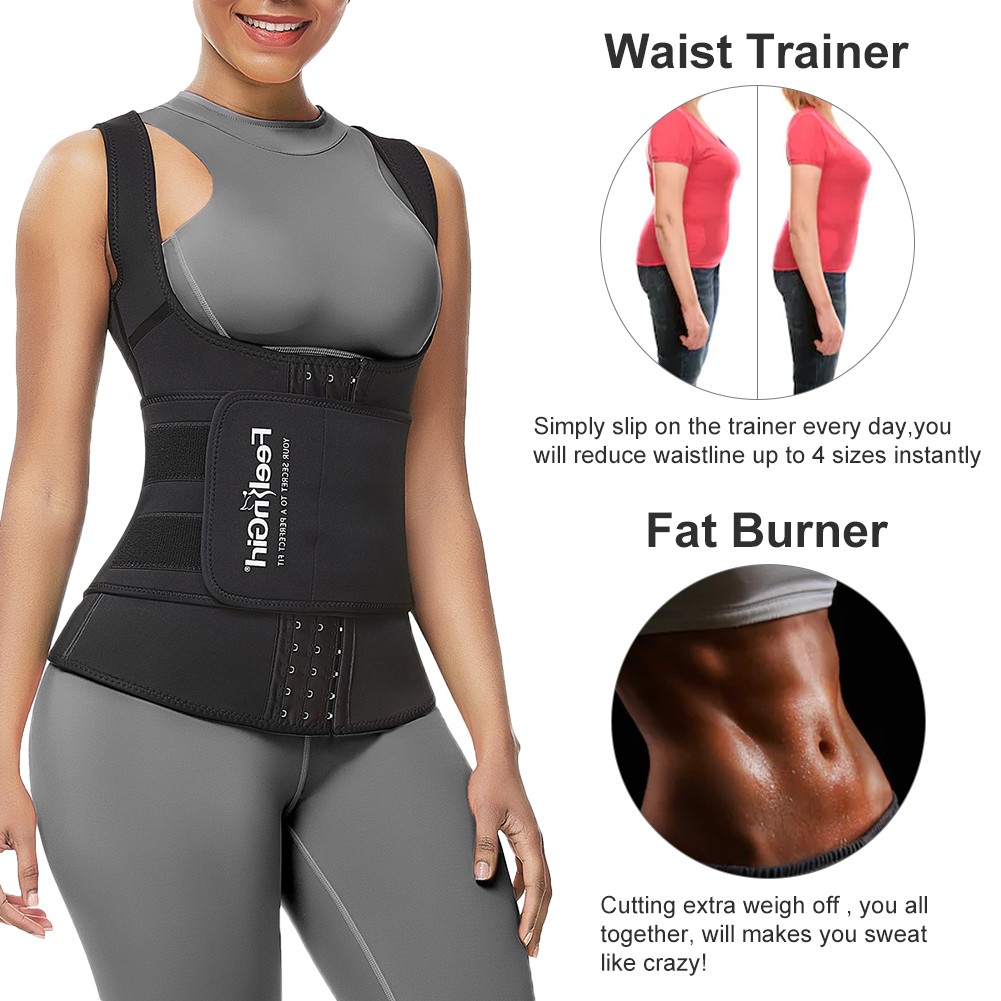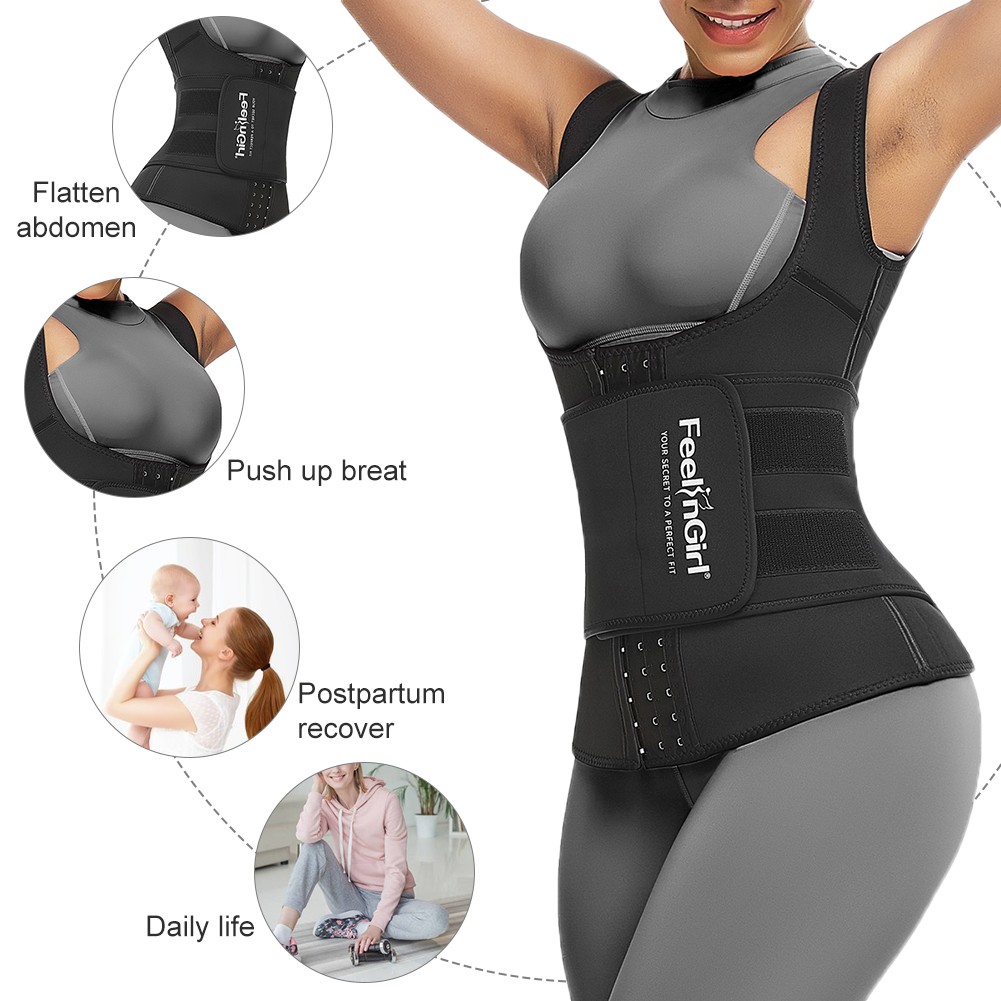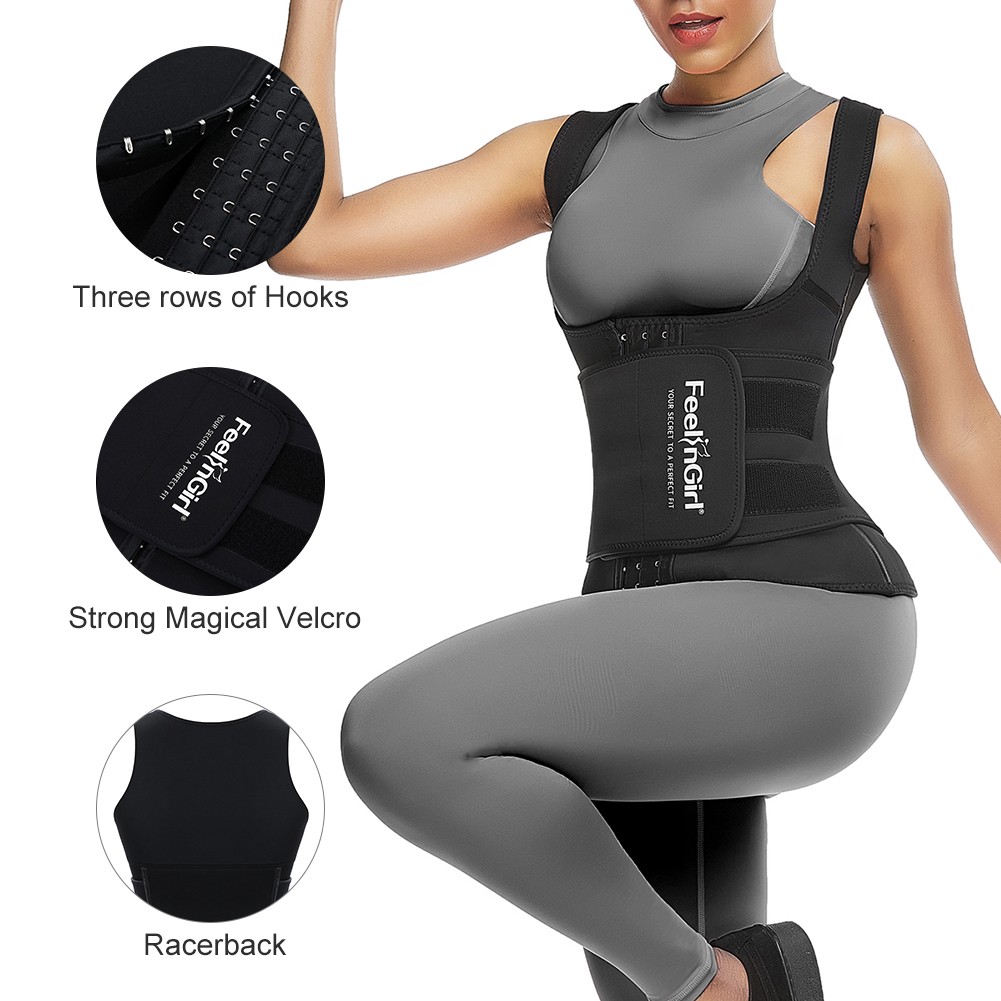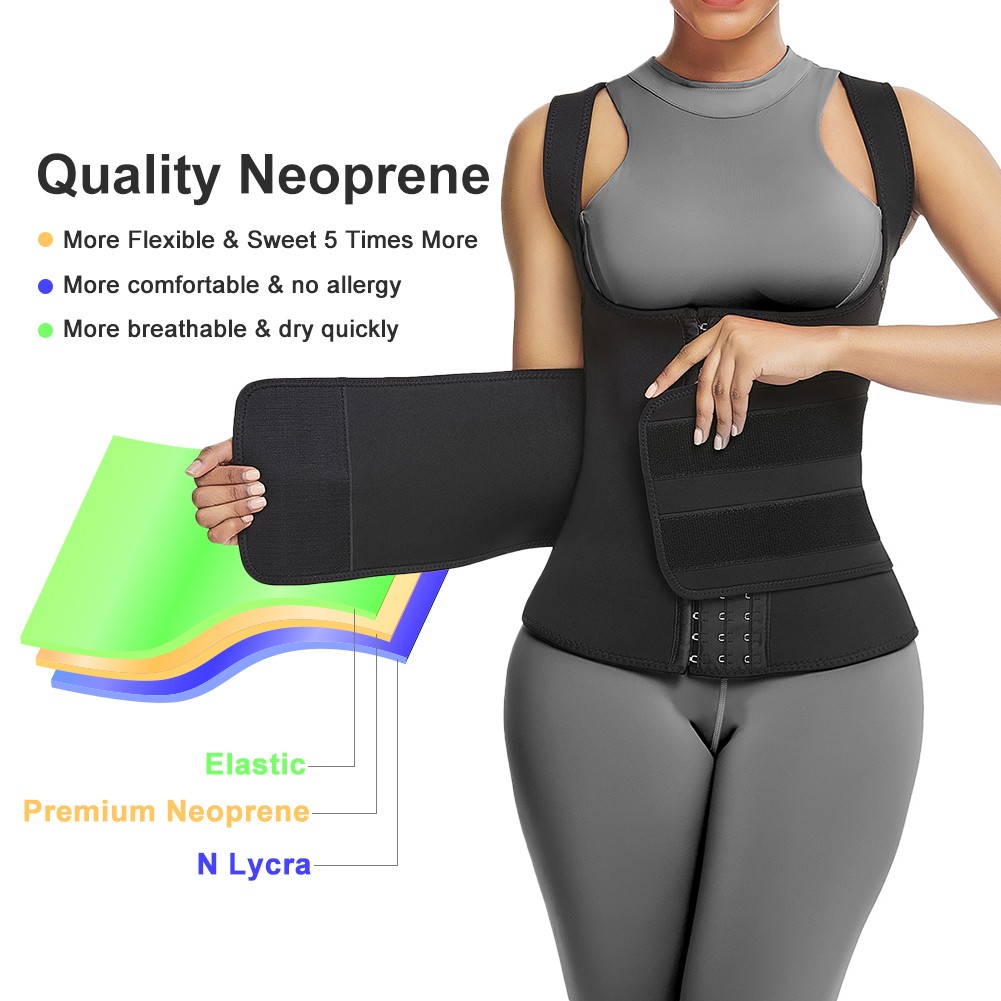 | size | waist | centre_front | centre_back |
| --- | --- | --- | --- |
| S | 70-78 | 32.5 | 50 |
| M | 78-86 | 33.5 | 51 |
| L | 86-94 | 33.5 | 51 |
| XL | 94-102 | 33.5 | 51 |
| 2XL | 102-110 | 33.5 | 51 |
| 3XL | 110-118 | 33.5 | 51 |
| size | waist(Inch) | centre_front(Inch) | centre_back(Inch) |
| --- | --- | --- | --- |
| S | 27.6-30.7 | 12.8 | 19.7 |
| M | 30.7-33.9 | 13.2 | 20.1 |
| L | 33.9-37.0 | 13.2 | 20.1 |
| XL | 37.0-40.2 | 13.2 | 20.1 |
| 2XL | 40.2-43.3 | 13.2 | 20.1 |
| 3XL | 43.3-46.5 | 13.2 | 20.1 |